Leaders who support bicycling are critical to the work of advocates and to the lives of all people who ride bikes.
​
Please reach out to your local officials to share your successes, struggles, concerns and solutions for a more bicycle friendly Rochester.
Find your representatives here!
​
Did you experience a

dangerous situation

or have a

close call

?
Report it and help keep everyone safe!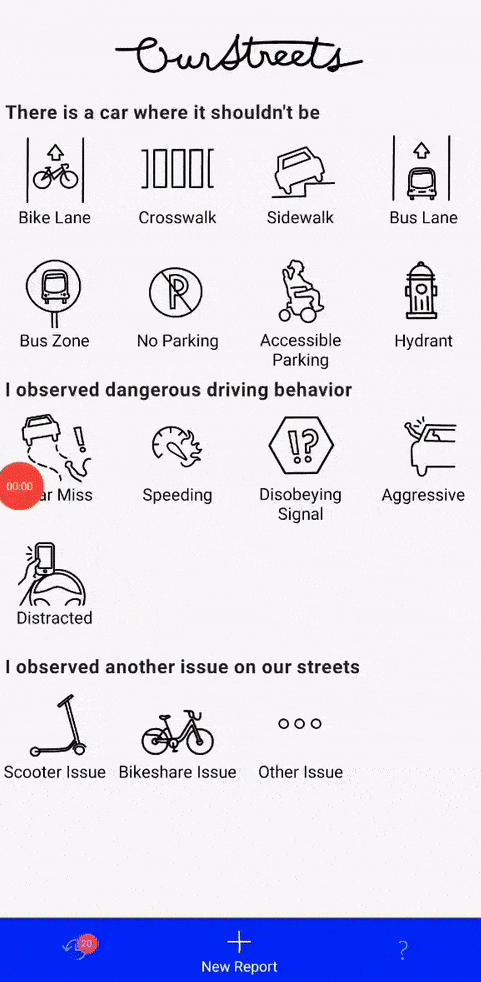 OurStreets is a smartphone app that can help make Rochester a safer city for all of us to navigate.
​
It is a one-stop shop to crowdsource dangerous driving behavior and other dangerous situations such as cars parked in bike lanes.
For example, if you are riding in a bike lane and you approach a vehicle blocking it, you can simply:
​
1) stop
2) snap a picture, and
3) upload the information to the app
All data collected within the Rochester City limits will be scrubbed of personal information and aggregated on a city map. This is not an app to make people look bad or report crime. It is a tool that will allow us to quantify where and when people who bike and walk are vulnerable. We Bike Rochester will use this information to advocate for geographically specific, data-driven solutions.